We started the day with a parade seeing what all the students and teachers had worn and brought in.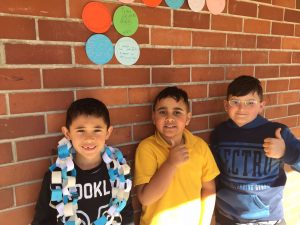 Then we had open classroom, with our families visiting! We had to think of 4 facts we had learnt this year to make a wall of 100 facts!
After a special lunch we had an assembly. What a busy day, and yes we feel 100 days smarter!