Good readers are always asking questions as they read.
Sometimes the question leads them to do more reading
and research.
Sometimes the question is answered in the text.
Asking questions gets the reader thinking.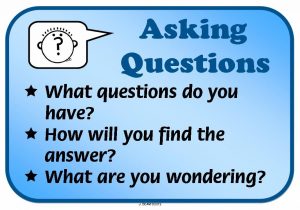 The SKILL we need is to ask lots of different questions!
Read the texts below about the animals then add a question to one
of the walls. Can you ask  a WHAT, a HOW and a WHY
question about the animals you are about to read about?
Want more? Click this link to play the Questioning Cube Game.