W.A.L.T
- recognise the features of a still life artwork
 – show depth using oil pastels and baby oil
W.I.L.F
I can name 4 things that are found in still life artworks
I can recall the name of 3 artists who painted still lifes
I can describe the shape of objects in still lifes
I can choose the correct oil pastel colours
I can use a little black and white to show depth
I can blend colours using baby oil
What do all these artworks have in common?
"Flower Still Life" by Ambrosius Bosschaert the Elder, 1614
"Still Life with Lemons, Oranges and a Pomegranate" by Jacob van Hulsdonck (about 1620-1640)
"Still Life with Apples" by Paul Cezanne 1893 – 1894
What is a Still Life?
A still life (plural still lifes) is a work of art depicting mostly inanimate subject matter, typically commonplace objects which may be either natural (food, flowers, dead animals, plants, rocks, or shells) or man-made (drinking glasses, books, vases, jewelry, coins, pipes, and so on). Wikipedia.com
You can see many still lifes at art galleries. The Getty Museum in Los Angeles has over 300! Miss B visited the Getty in 2007 and 2015.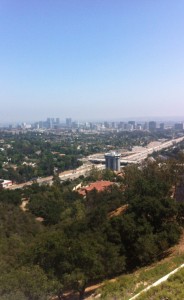 This one is one of Miss B's favourite's:
"Fruit Piece" by Jan van Huysum 1722
Here it is on the wall in its frame.
And here it is close up. Wow!
A simple still life to do is a plate or bowl of fruit. Miss B can show you how to draw your fruit and how to colour it to make it look shiny or in the shadows and not flat.
We can use baby oil to help blend colours.