As part of our topic this term of 'Living with the Earth' we have been talking about Tsunamis, espeically those that have affected the Asian region and countries like Indonesia and Japan.
People often associate Japan and Tsunamis with this famous painting: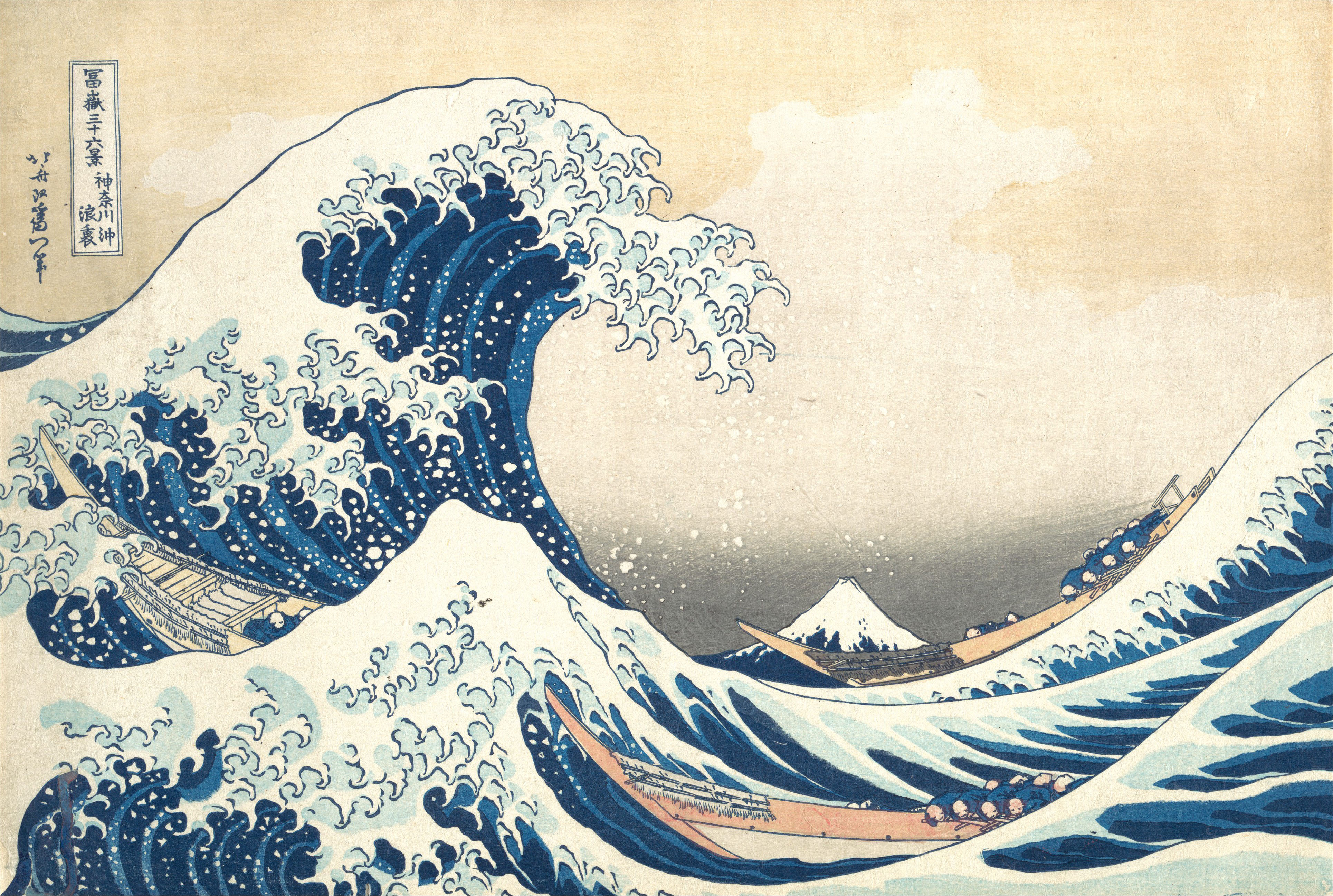 The Great Wave off Kanagawa is a woodblock print by Japanese artist Katsushika Hokusa. It is a very famous image that also features Japan's most famous mountain, Mt Fuji.
The great size of the wave makes the mountain look minute, and the boats that bob beneath it seem doomed for destruction.  Many people assume The Great Wave off Kanagawa is a tsunami. But scholars who exhaustively studied the print and what we know about waves think it is more likely a rogue wave, or, more scientifically, "a plunging breaker."
Since it was first printed in the 1820s, many artist has written about, studied, copied and made their own version of 'The Great Wave'. You can create a simple watercolour inspired by this great scene.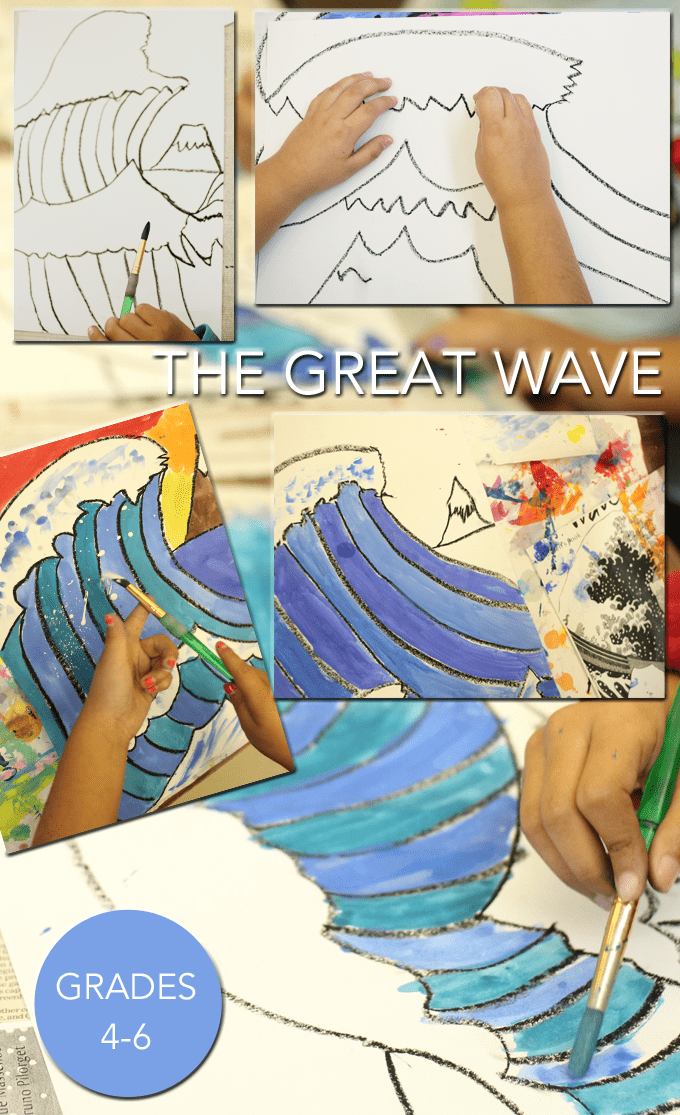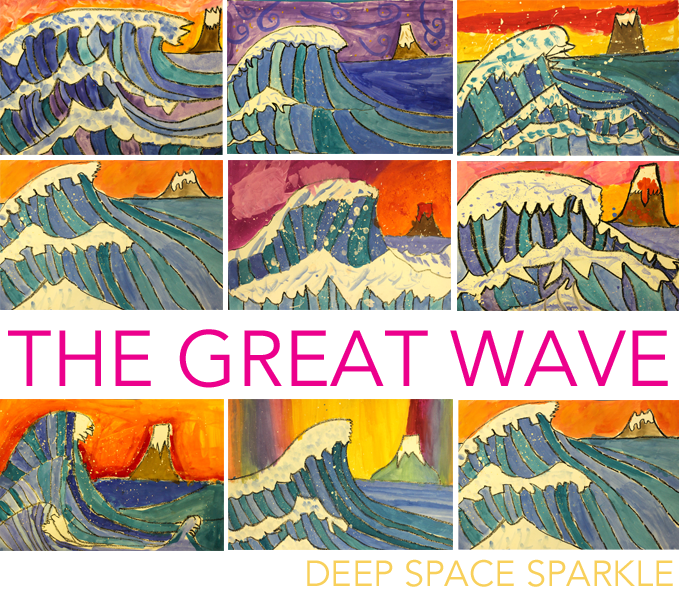 This drawing is broken up into three sections:
Foreground (first two waves)
Middle Ground (main wave)
Background (horizon line and Mt. Fuji)
Then the white caps of the waves and the stripes inside the waves are added.
Trace all your lines with black oil pastel.
For painting, using different blue watercolour paints inside the waves. Add some brown to Mt Fuji and use warm colours (yellows, reds, oranges etc) for the sky, to show sunrise or sunset.