We have read some great books aloud in Stage 2 over the last two years! Are you looking for something new to read? Maybe these will take your fancy, covering ages 8-13.
"The Twits" by Roald Dahl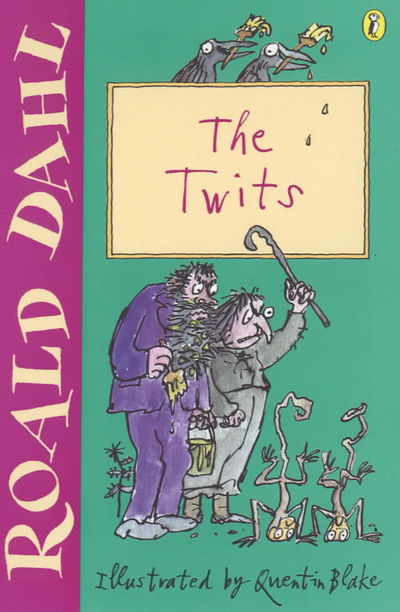 Who doesn't love a good Roald Dahl book? The Twits has always been one of Miss B's favourites, along with The Witches. Its a nice short, silly story, about Mr and Mrs Twit and all the awful things they do to each other. Great for Year 3, a classic that has stood the test of time.
"The Secret Diary of Jane Pinny, Victorian House Maid and Accidental Detective" by Phillip Ardough
As part of our unit of work on wacky jobs that children had in the past, we read this historical fiction novel by Phillip Ardagh. We were learning all about jobs that children had in the Victorian Era, such as house and chambermaids, chimney sweeps, mudlarks, rat catchers etc. This novel was great, as along with the mystery, each page had a footnote with some facts about life in Victorian England. We also enjoyed the cute little drawings on each page. Suitable for Stage 2 – Year 3 and 4.
"The Charmed Children of Rookskill Castle" by Janet Fox
This is one of Miss Beavis' favourite books to read to a class. She has read it to Year 3,4,5 and 6. It is a bit long, you definitely need a whole term to get through! It's historical, fantasy, mystery, drama and adventure all at the same time, complete with a steampunk villian, agothic castle in Scotland, references to WW2, spies and code breakers and great children characters. Highly recommended! Next on Miss B's reading list is the sequel, "The Artifact Hunters".
"The Vanderbeekers of 141st Street" by Karina Yan Glaser
We read this novel in 2019 as part of our unit on different houses and homes around the world. We looked at the different types of houses people live in, and we wanted to read a novel where the house is almost like another character in the book. This endearing novel, set in Harlem, New York follows the week before Christmas for the Vanderbeeker family, it's 5 children and pets. The children have to work together to stop their cranky landlord from evicting them. A great story about family, friendship and the importance of community. There are 3 more books in the series too! Check them out here.
"Holes" by Louis Sachar
There is so much to love about Holes, by Louis Sachar. Stanley Yelnats is sentenced to Camp Green Lake for a crime he didn't commit. All the boys at the camp have to spend the day digging holes for 'The Warden", the mysterious and threatening boss of the camp. As Stanley makes friends – and enemies, he begins to realise what they are really digging for.  Great characters, a great setting, a mystery to solve, historical flashbacks and connections, an adventure for Stanley and Zero, a great ending and to follow it, a wonderful movie to watch! Miss B thinks this is one of the best book to movie adaptations you can get.
"The Quicksand Pony" by Alison Lester
We began the year of 2019 learning about Australia, especially the Australian Bush. Miss B found a book set in the Aussie bush, complete with a missing horse, a family mystery and a bush property by the sea. With great historical flashbacks and two stories that blend together, this is an old classic by well-known Australian author Alison Lester.
"The Explorer" by Katherine Rundell
As part of our unit of work on surival, we read this book by English author Katheine Rundell. Set in the forest of South America, 4 children survive a plane crash in the rainforest. They survive but their pilot doesn't. How will the children get out of the jungle? And who is the mysterious explorer they meet along the way? Our class loved this book, and we had many disucssions about survival and true life stories of people who have survived the elements. Older readers may be critical of the simplified story, some parts would benefit from deeper storytelling, but ages 8-10 won't be worried and will caught up in the drama and adventure, along with the four child pioneers in the jungle.
What a great set of books we read in 2019 and 2020! Here's to many more books being read in the holidays and 2021. Leave a comment and tell us which books you have read lately that enjoyed.